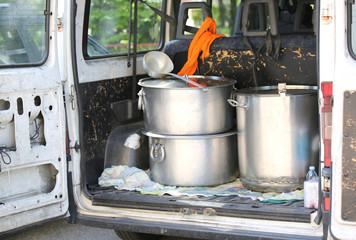 CATERING VEHICLE
An exclusive insurance offering for any type of Catering Vehicle, including but not limited to, Hot Food Vans, Ice Cream Vans, Sandwich/Jiffy Trucks, Mobile Pizza Vans, Mobile Bars.
All makes and models can be covered including the popular Citroen H Vans, Piaggio Ape's and Aixam Mega Vans.
Our bespoke Catering Vehicle facility is available through our own direct agencies from a panel of UK based insurers and will keep you moving with all the cover your mobile catering business needs.
Main Features:
Full Fire cover as standard, even for those vehicles with hot food preparation
Fixtures & Fittings covered as standard, we know the main bulk of your vehicle's value is in the specialist kit and equipment. That's fully insured with us.
Discounts available for members of catering associations, clubs and federations.
Catering Vehicle Insurance
By submitting your details to us, you indicate your consent to receiving sms, call and email marketing messages from us. If you do not want to receive such messages, tick here: Opt-Out